Pinocchio "Geppetto's Workbench" (1992)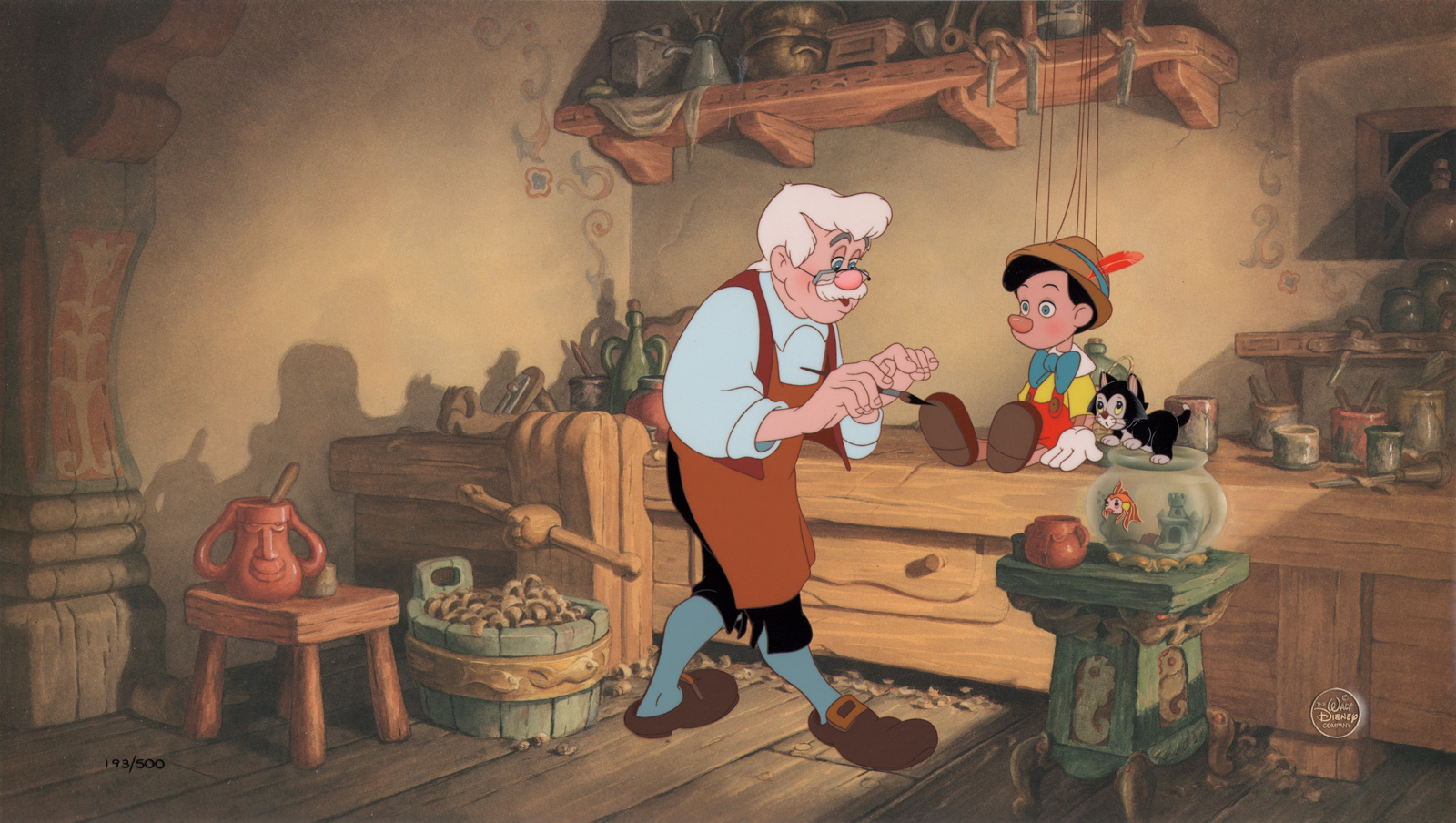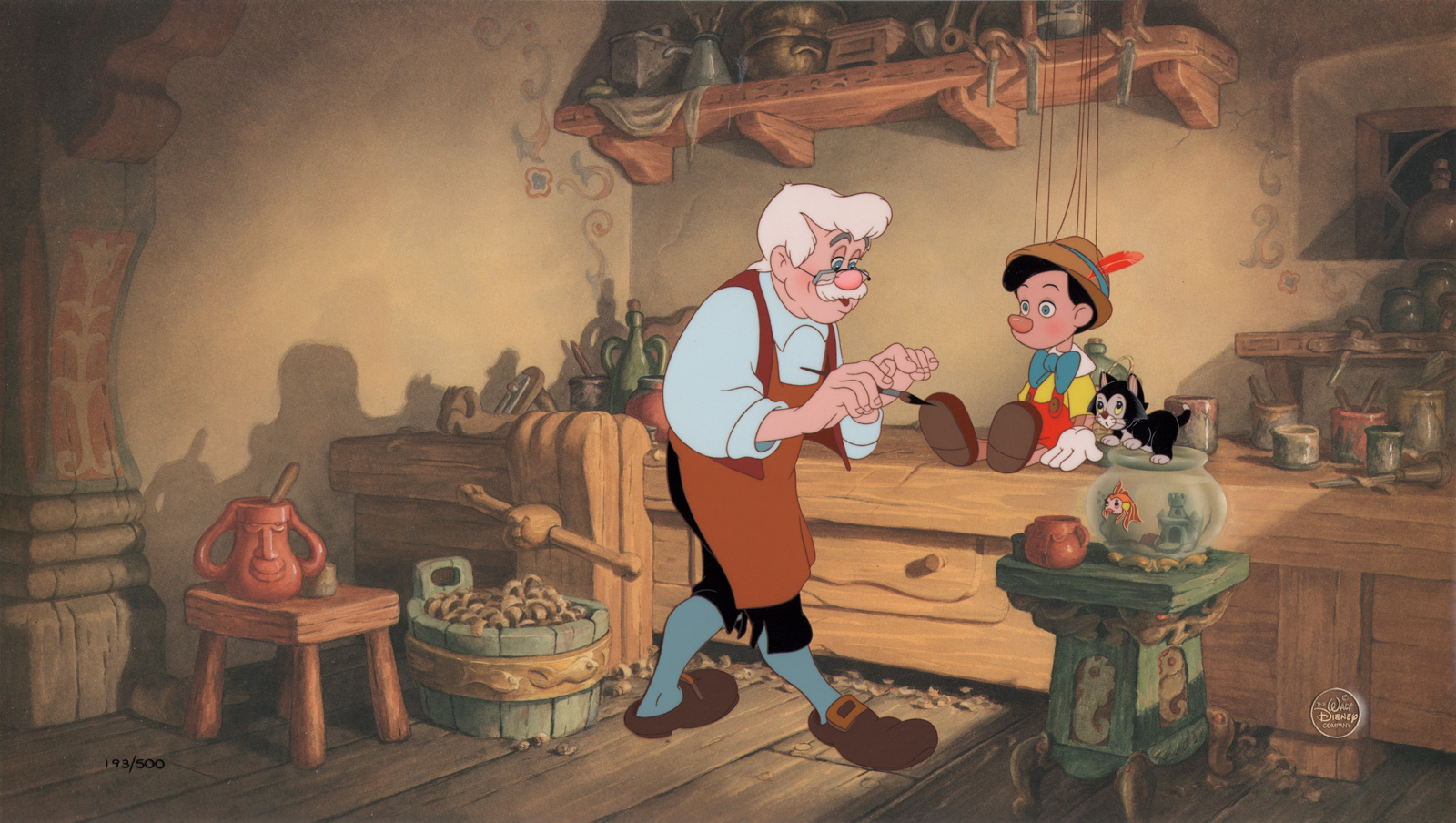 Pinocchio "Geppetto's Workbench" (1992)
Hand Painted Limited Edition Cel
Edition Size: 500
Produced By: Walt Disney Animation Art
Size: 11" x 20" inches (unframed)
Release Date: 1991
Worldwide Shipping (FedEx): $30 USD
Item Code: WD-000216
COMMENTS
Comic Mint is pleased to offer Pinocchio fans this RARE and sold-out piece of Disney history.

"Geppetto's Workbench" is an outstanding limited edition of 500 hand-painted character cels based on artwork from Walt Disney's animated classic "Pinocchio" (1940).
This edition is one of a series of selected limited-edition, hand-painted reproductions of original artwork from Disney animated feature films and shorts.

The original cels used in the production of Pinocchio are no longer available from the Walt Disney Company. Thus, Disney artists have recreated the artwork from this feature using traditional animation techniques. The original animation drawings were transferred to acetate "cels" by a special six-step xerographic process. The cels were also enhanced with hand-inked lines and airbrush effects. The artists then hand-painted each of the cels in the edition with Disney-approved acrylic colors.

The pan background scene for this cel is a lithograph of the original production background painting from the collection of the Glad Family Trust. The resulting artwork has been printed on premium-quality paper by Color Service. Inc., of Monterey Park, California.

All cels in this edition are numbered from 1/500 to 500/500 and were produced in 1992. There are no signed cels. This recreated cel setup is from Sequence 1.1, Scene 4.1. Geppetto puts the finishing touches on his new wooden puppet, Pinocchio, while Cleo and Figaro watch.

This piece is numbered 193/500. This cel bears the Disney embossed seal in the lower corner.
The image measures 20" inches across by 11" inches high, and comes with the original Disney Studio Certificate of Authenticity.
BUY NOW
To purchase this item using your credit card (Visa, Mastercard or American Express), click the "ADD TO CART" button below.