The Phantom: Danger in the Forbidden City (Hermes Press, 2015) by Sean Joyce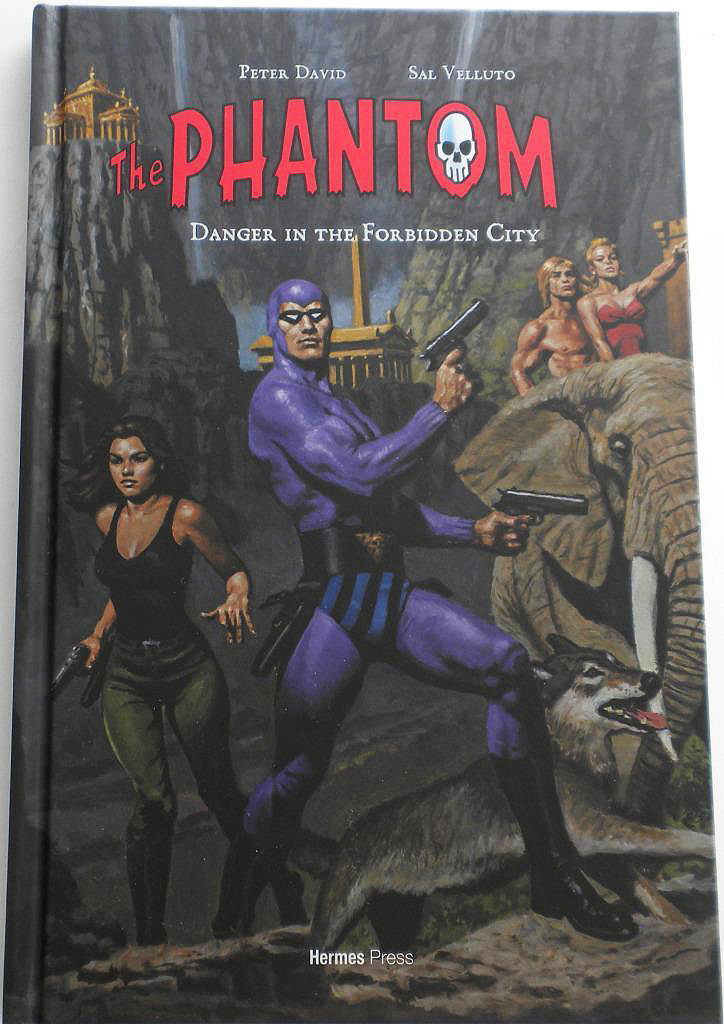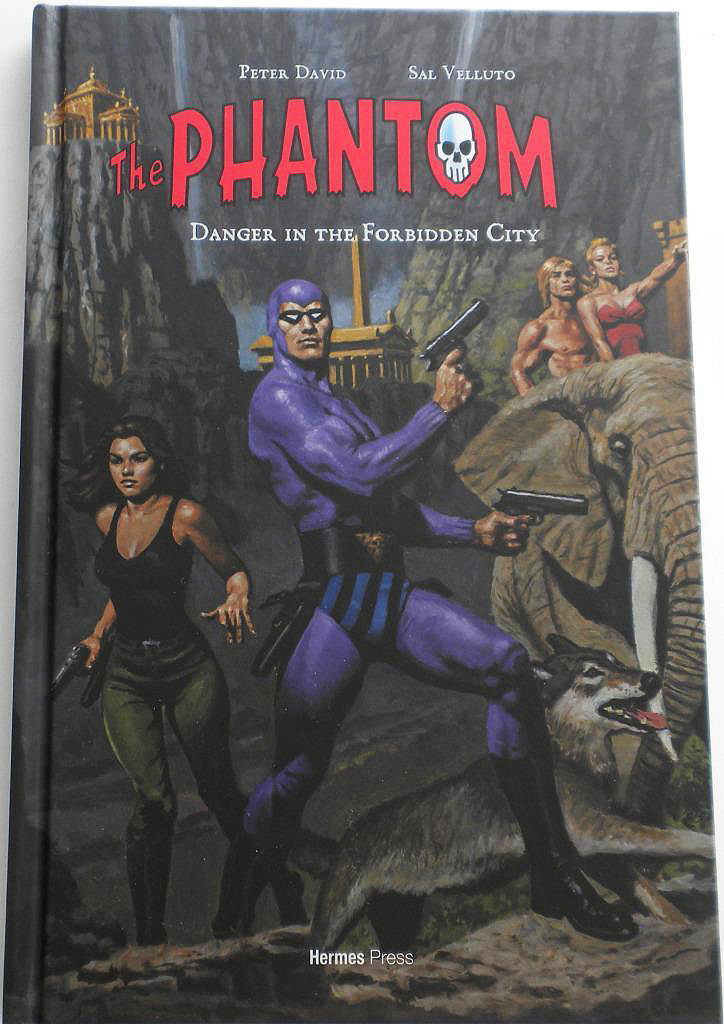 sold out
The Phantom: Danger in the Forbidden City (Hermes Press, 2015) by Sean Joyce
Epic cover art by Sean Joyce to the hardback edition of "The Phantom: Danger in the Forbidden City".

Oil on wood panel
Limited Edition Graphic Novel
Produced By: Hermes Press
Size: 16" x 24" inches (unframed)
Release Date: 2016
Worldwide Shipping (FedEx): $30 USD
Item Code: CB-00746
COMMENTS
Sean Joyce - Original Cover art to The Phantom: Danger in the Forbidden City (Hermes Press, 2016)

The Phantom is one of the most enduring characters in comics, and is brilliantly illustrated by Sean Joyce.
The artwork is painted in oil on wood panel, measuring 16" x 24" inches on board, and is in excellent condition, and is signed by Joyce in the lower right corner.

To celebrate Sean Joyce becoming the new artist on The Ghost Who Walks, Joyce painted the cover to the hard back edition which contained a special limited edition art print, signed and created by Sean.
Although artist Sean Joyce comes fresh to the comic book world, he is no stranger to popular culture and media. From Leonard Nimoy to George Lucas, he's worked with all of the Hollywood greats on some of their biggest films, and now he's on his first journey with The Ghost Who Walks.

"The Phantom: Danger in the Forbidden City" is a six part mini-series written by Peter David with interior art by Sal Velluto triumphantly returning the original, Ghost Who Walks - The Phantom - to comic books and is now collected together as a deluxe graphic novel. This tale pits The Phantom against the Singh Brotherhood and their metal-handed leader who are intent on plundering an ancient fabled City of Gold. Only The Phantom, Diana and a new-found ally can stop them!

Please note the comic book image is provided as reference, and is not sold with the artwork.
BUY NOW
To purchase this item using your credit card (Visa, Mastercard or American Express), click the "ADD TO CART" button below.