Classic Cartoons
Comic Mint is pleased to offer animation fans our gallery of 'Blast from the Past' cartoons.
Featuring some of the craziest and most memorable characters to ever appear on our TV screens.
"Spider-Man" (1967)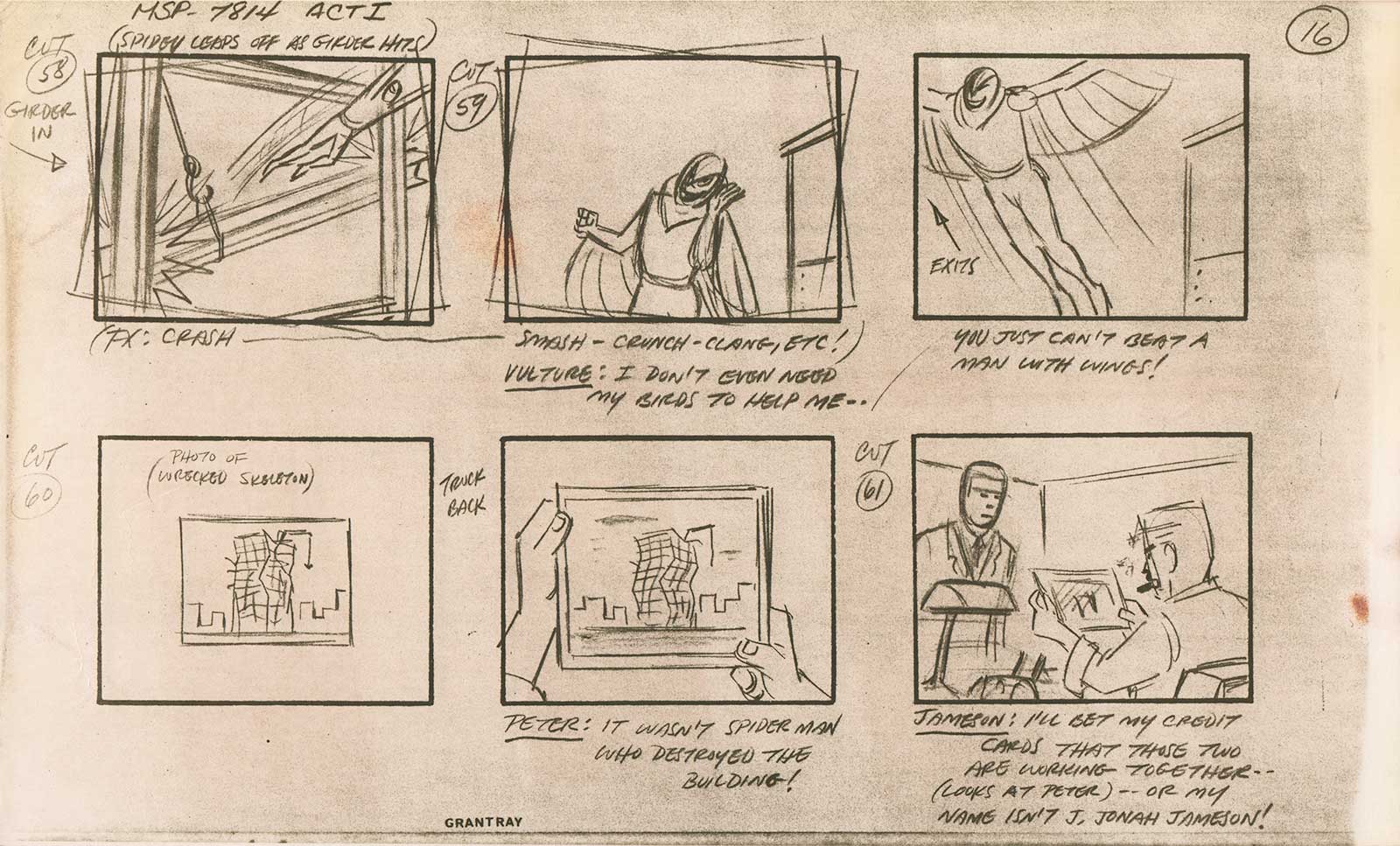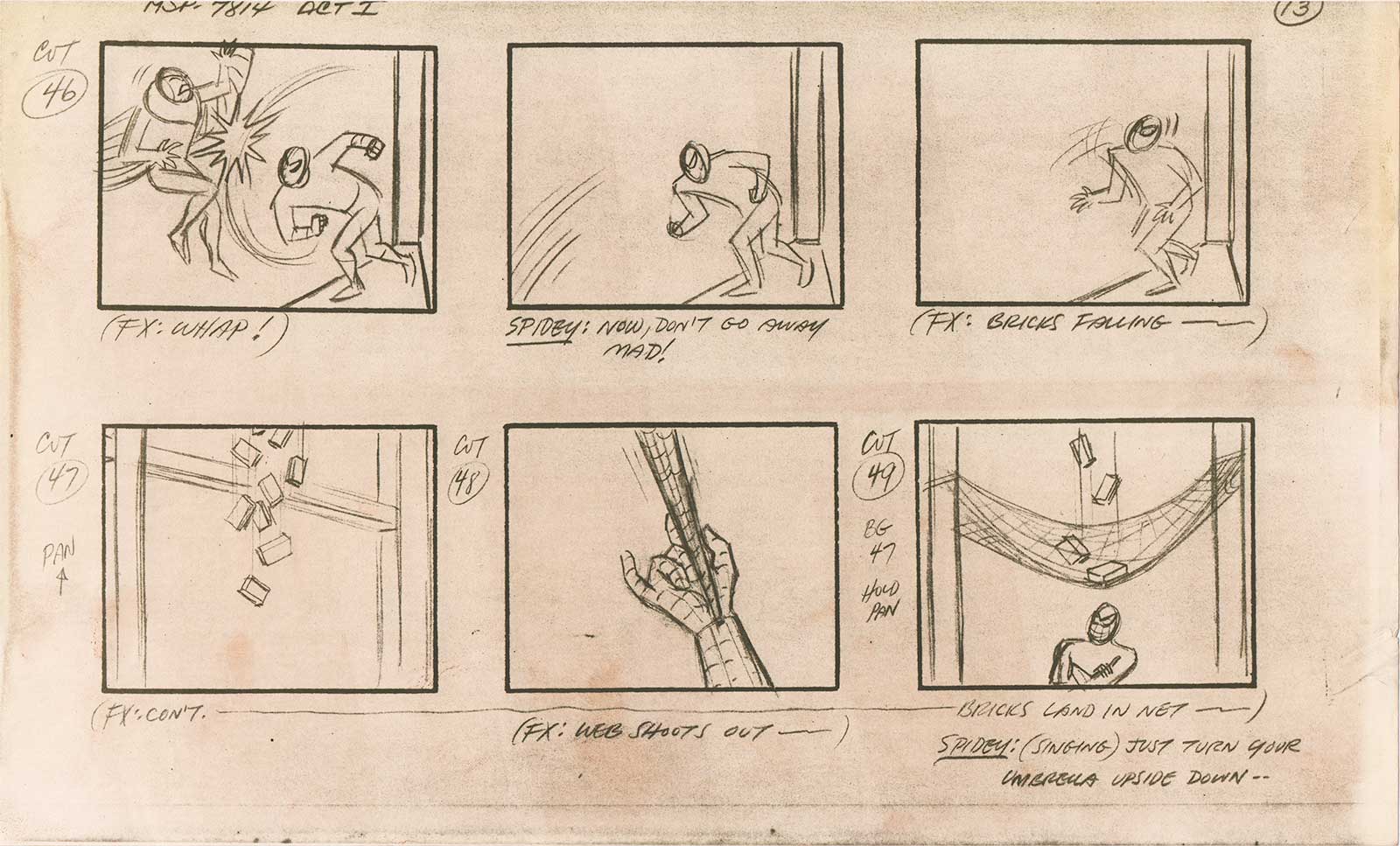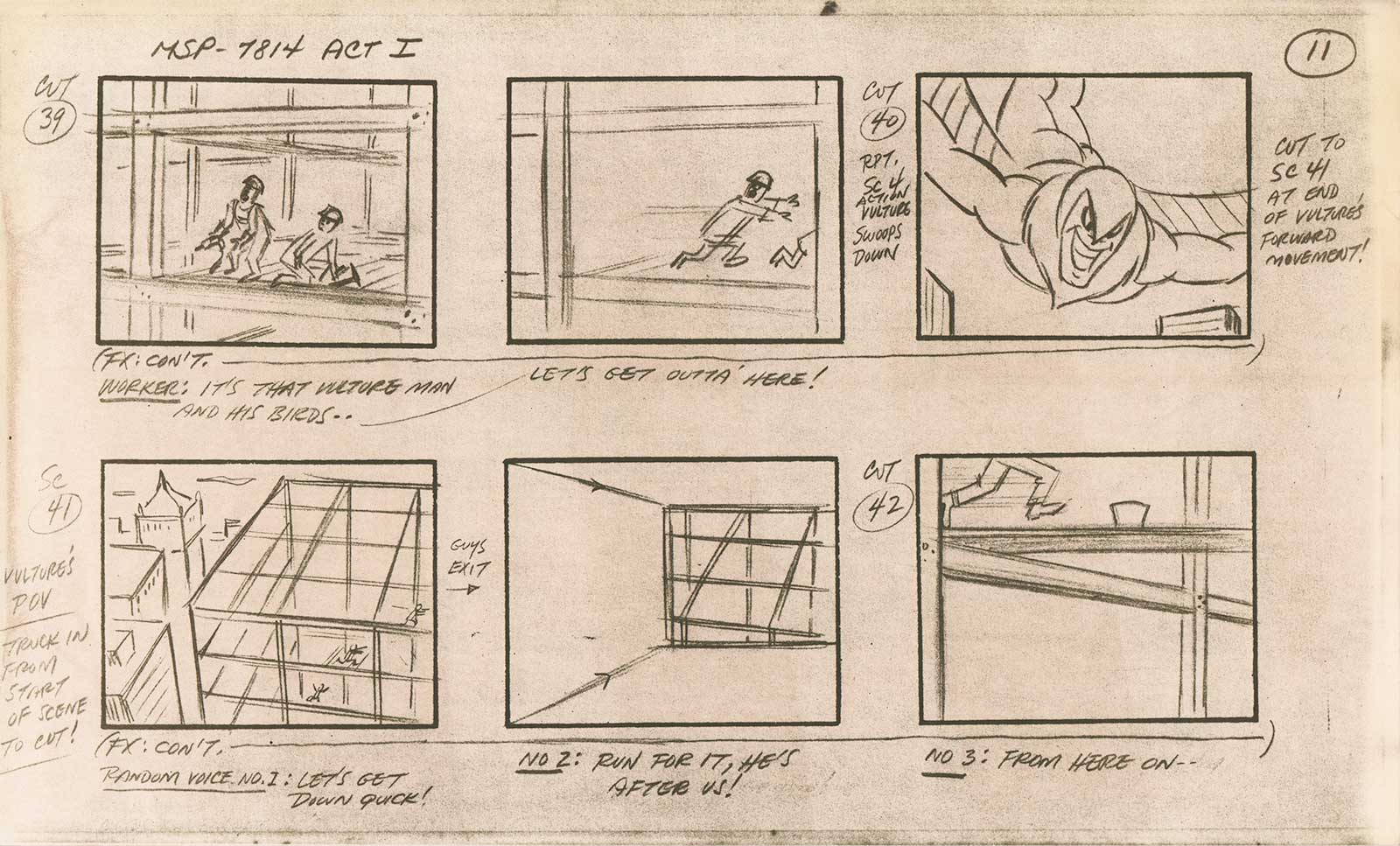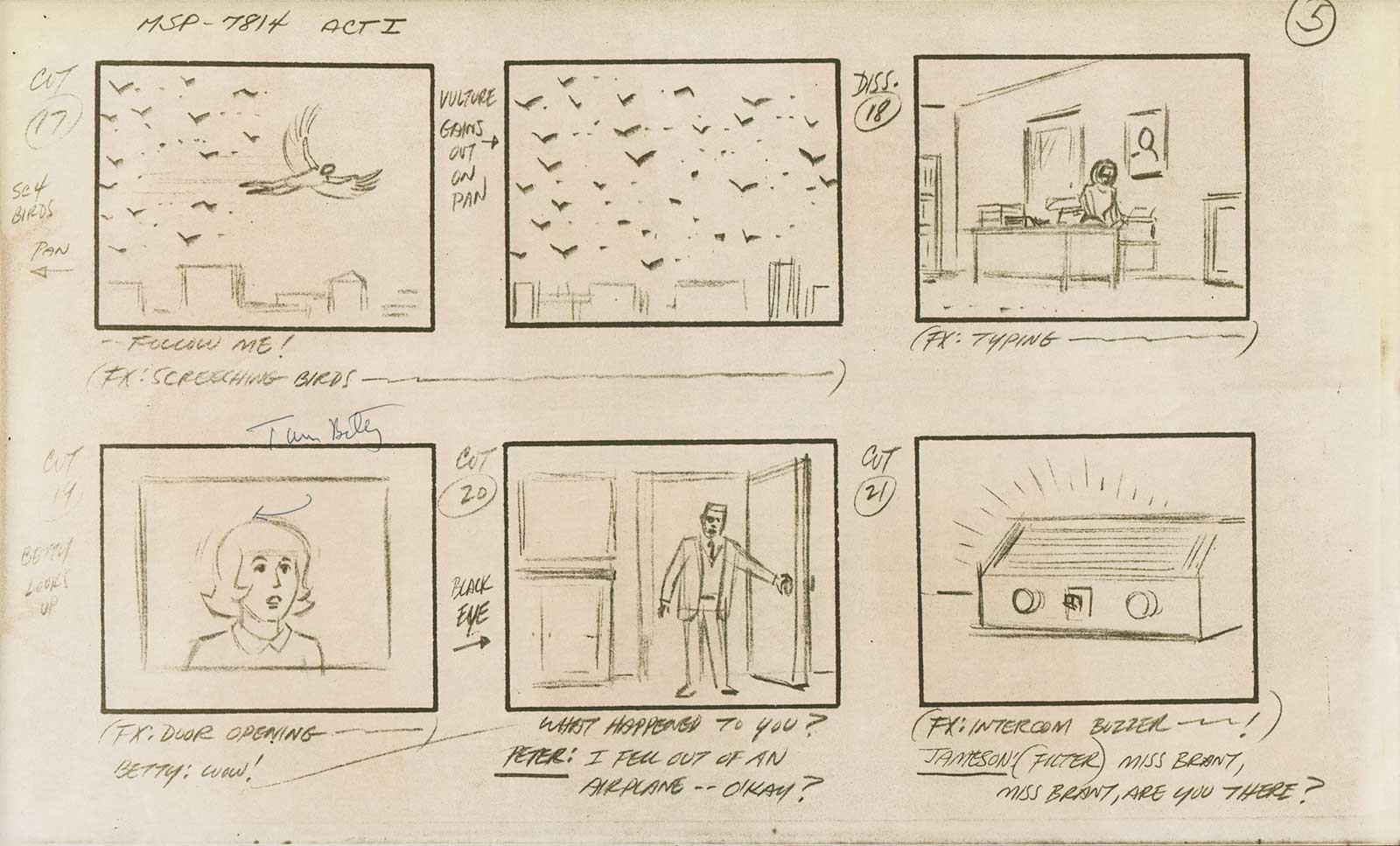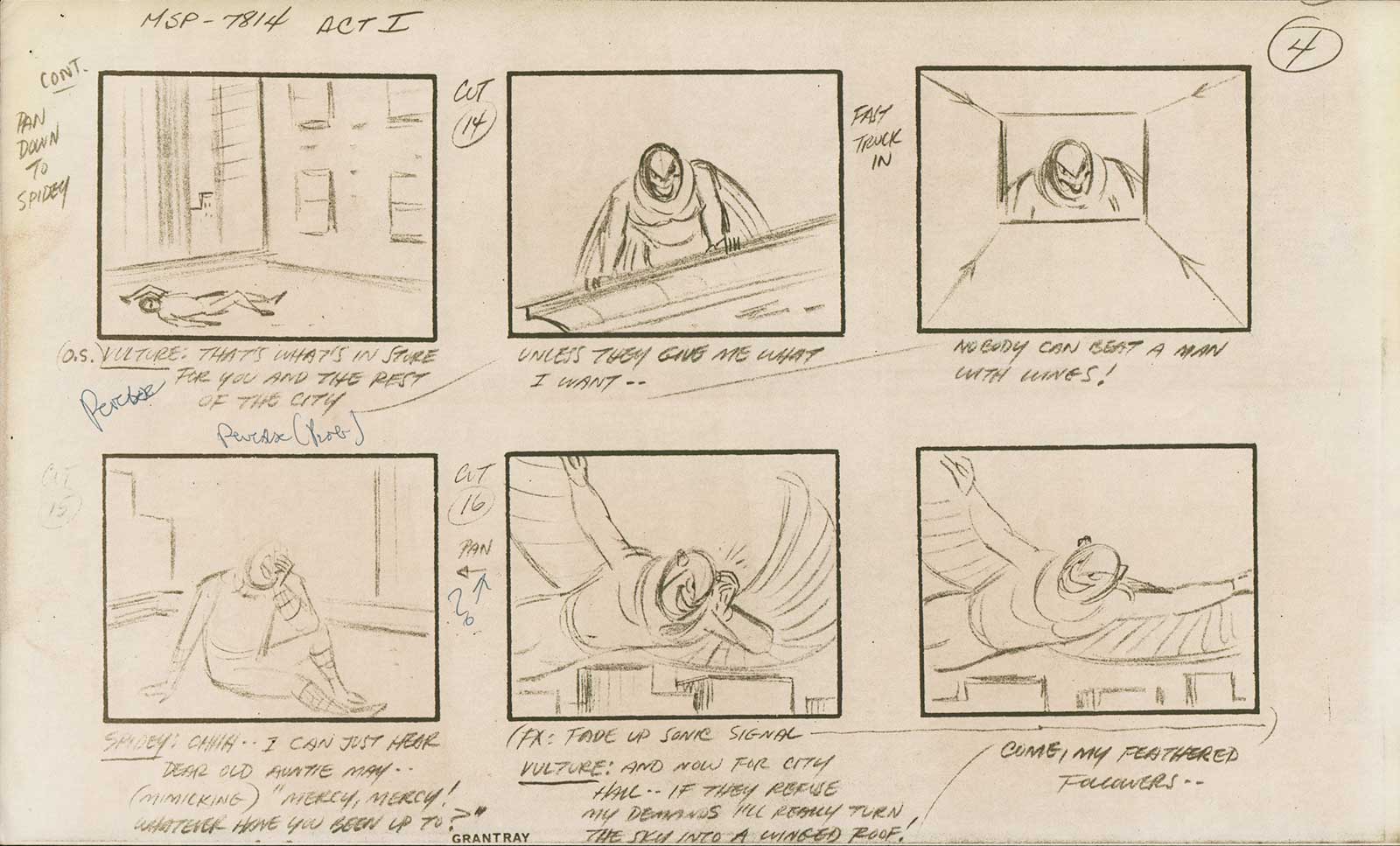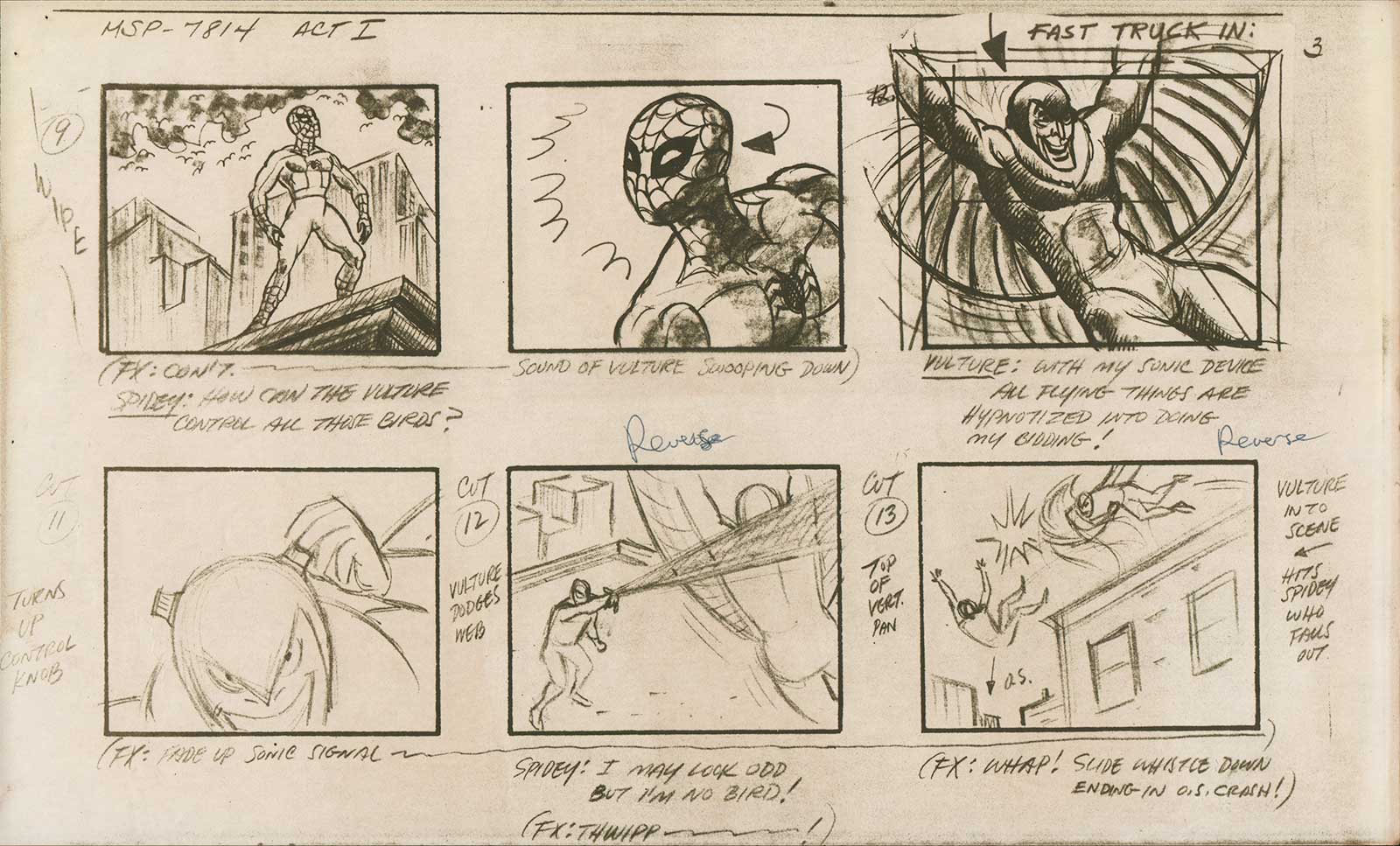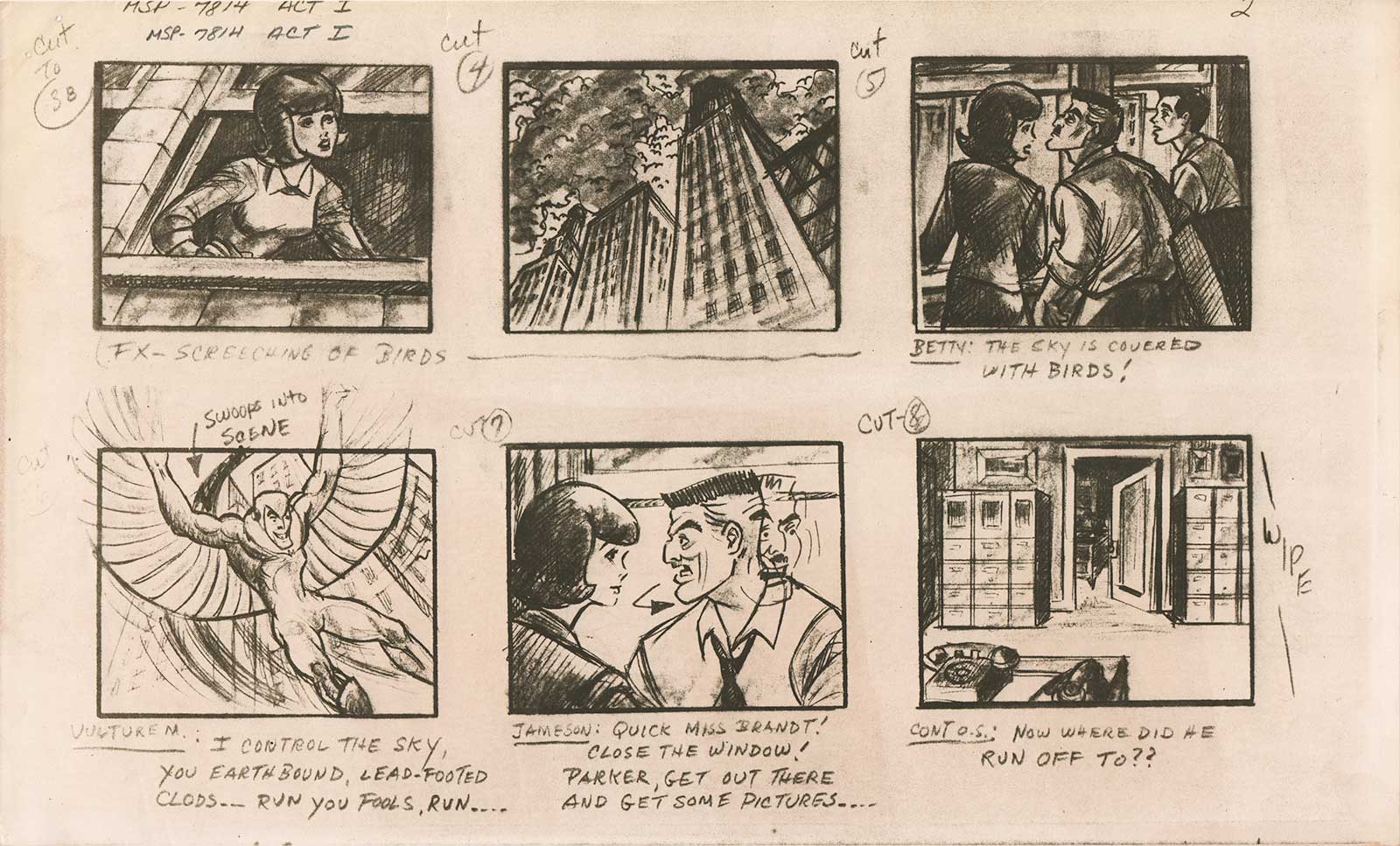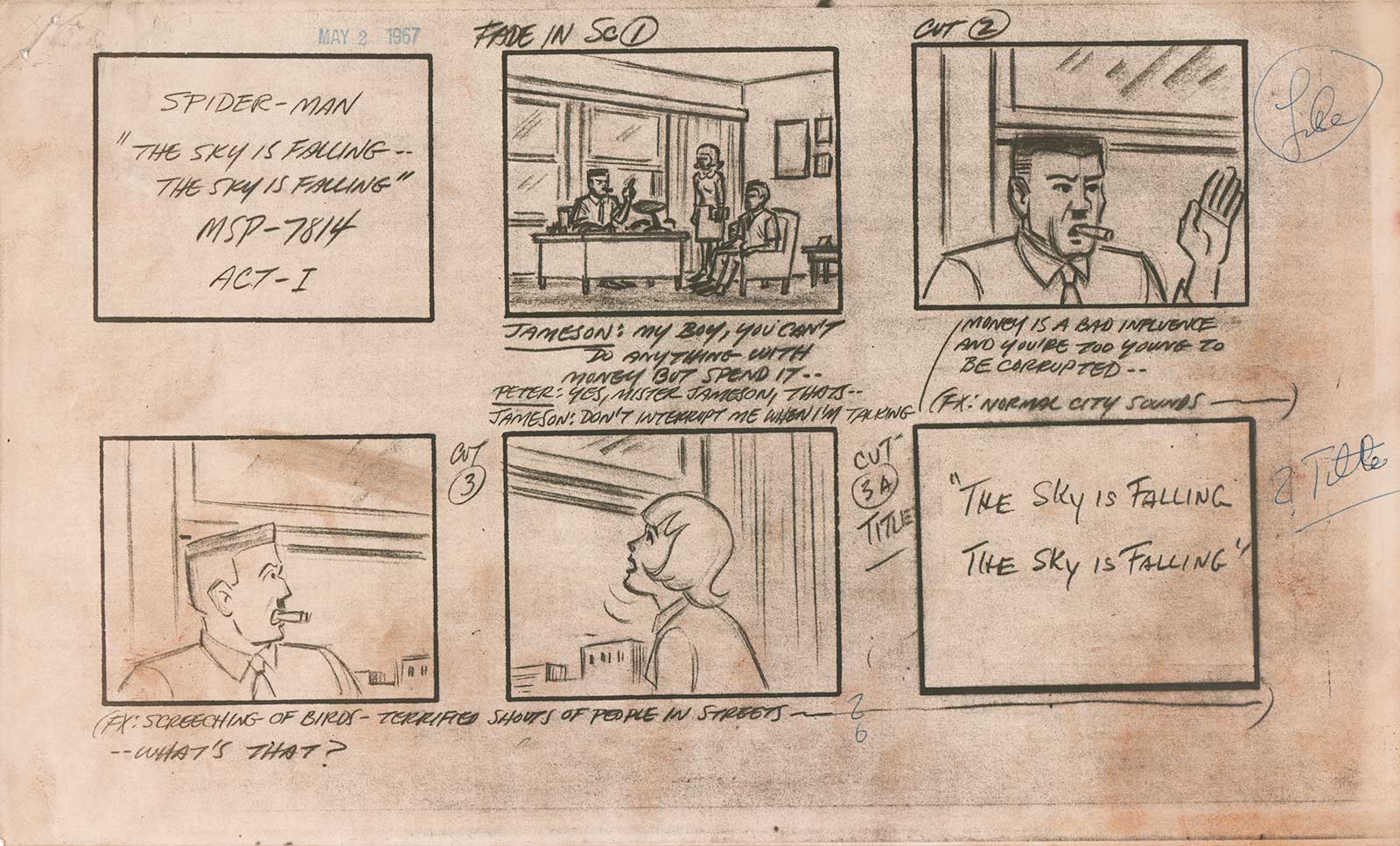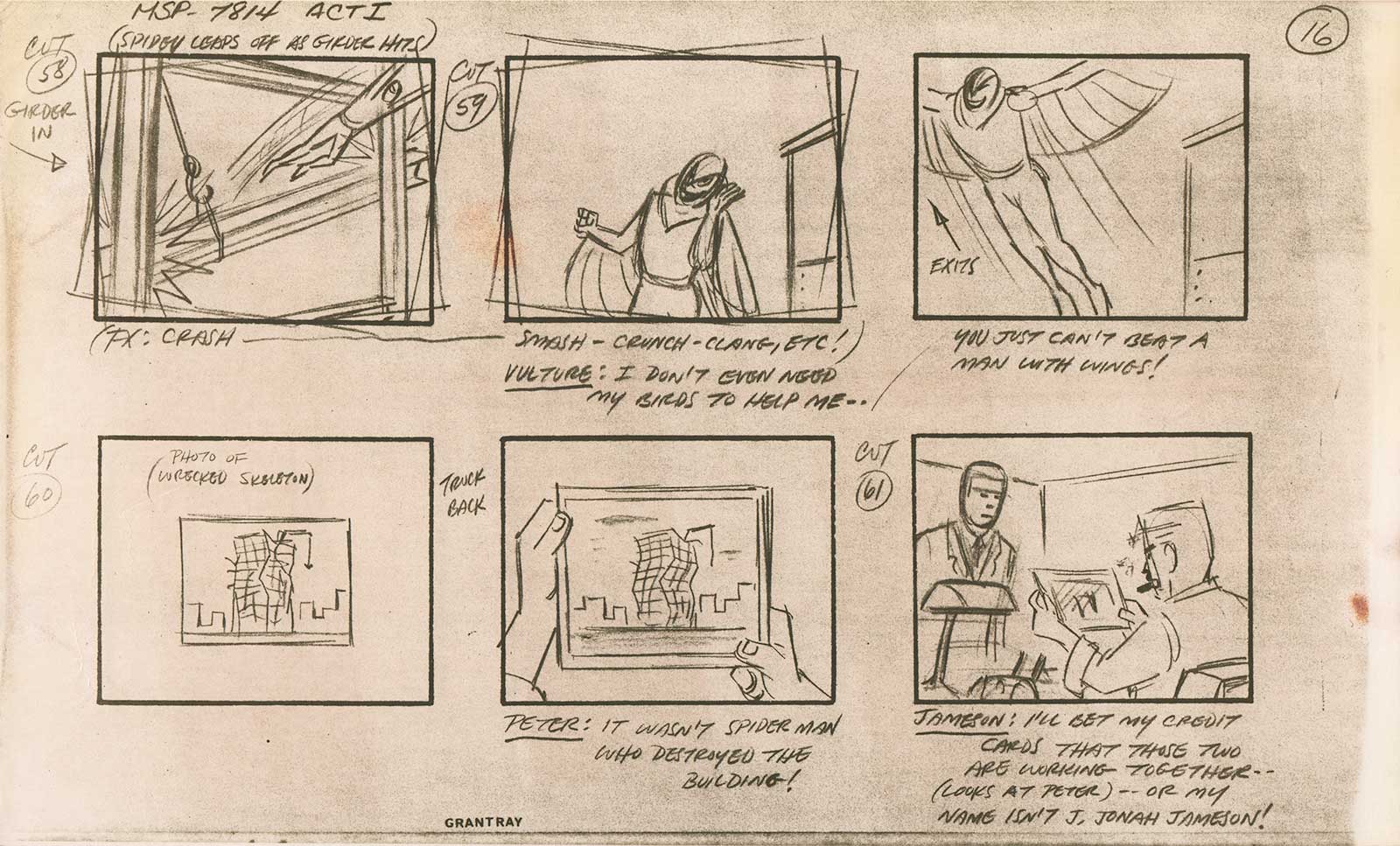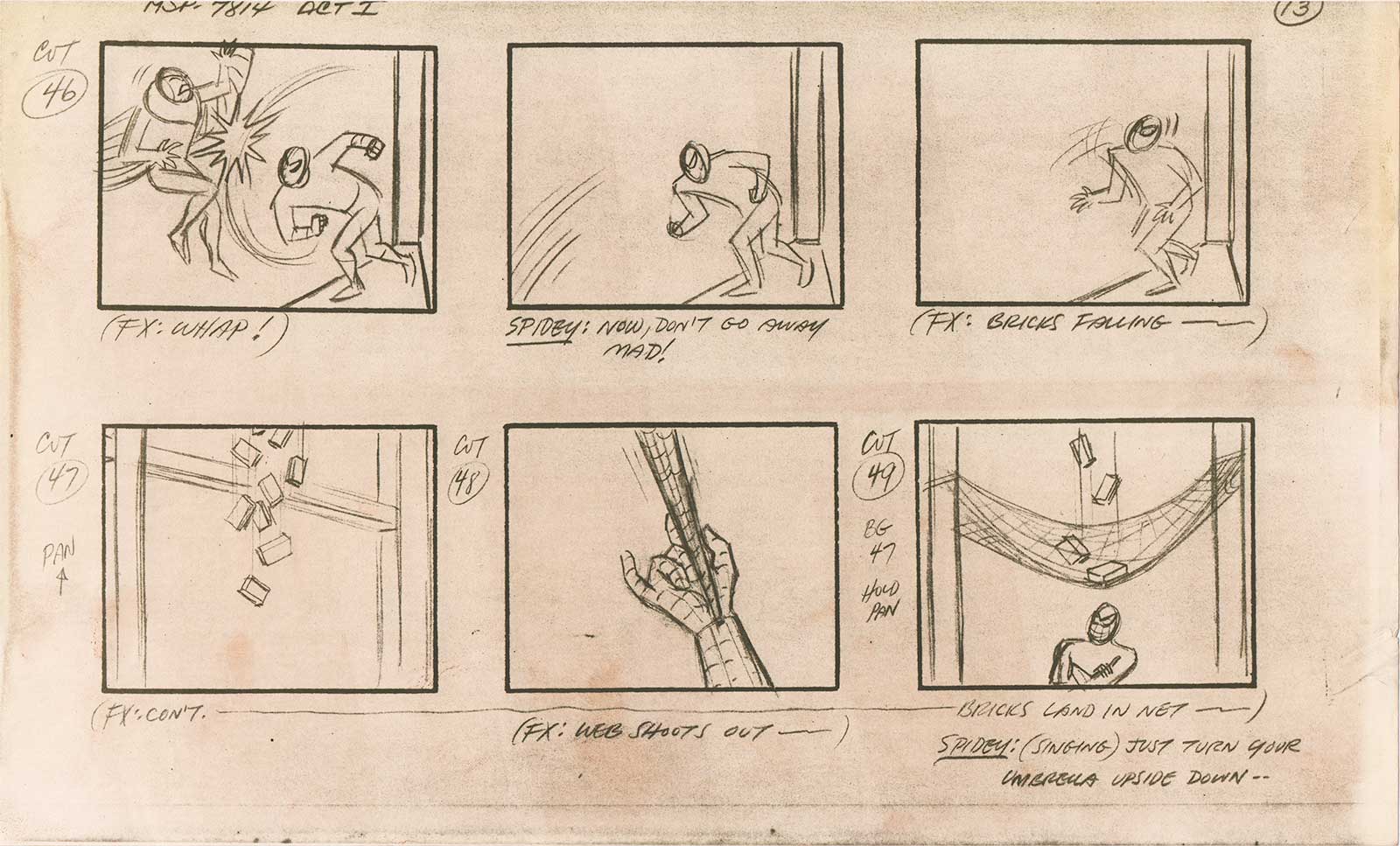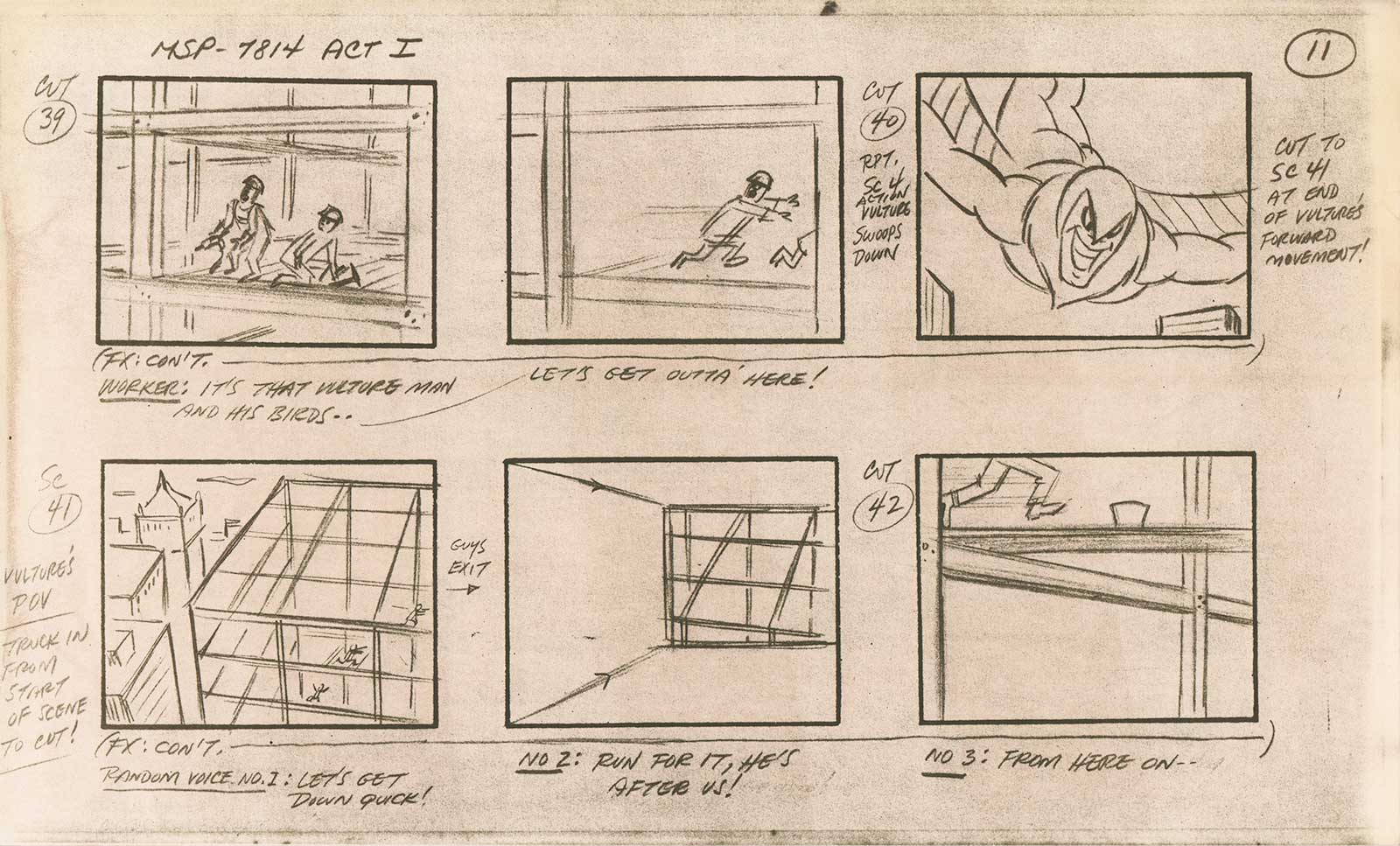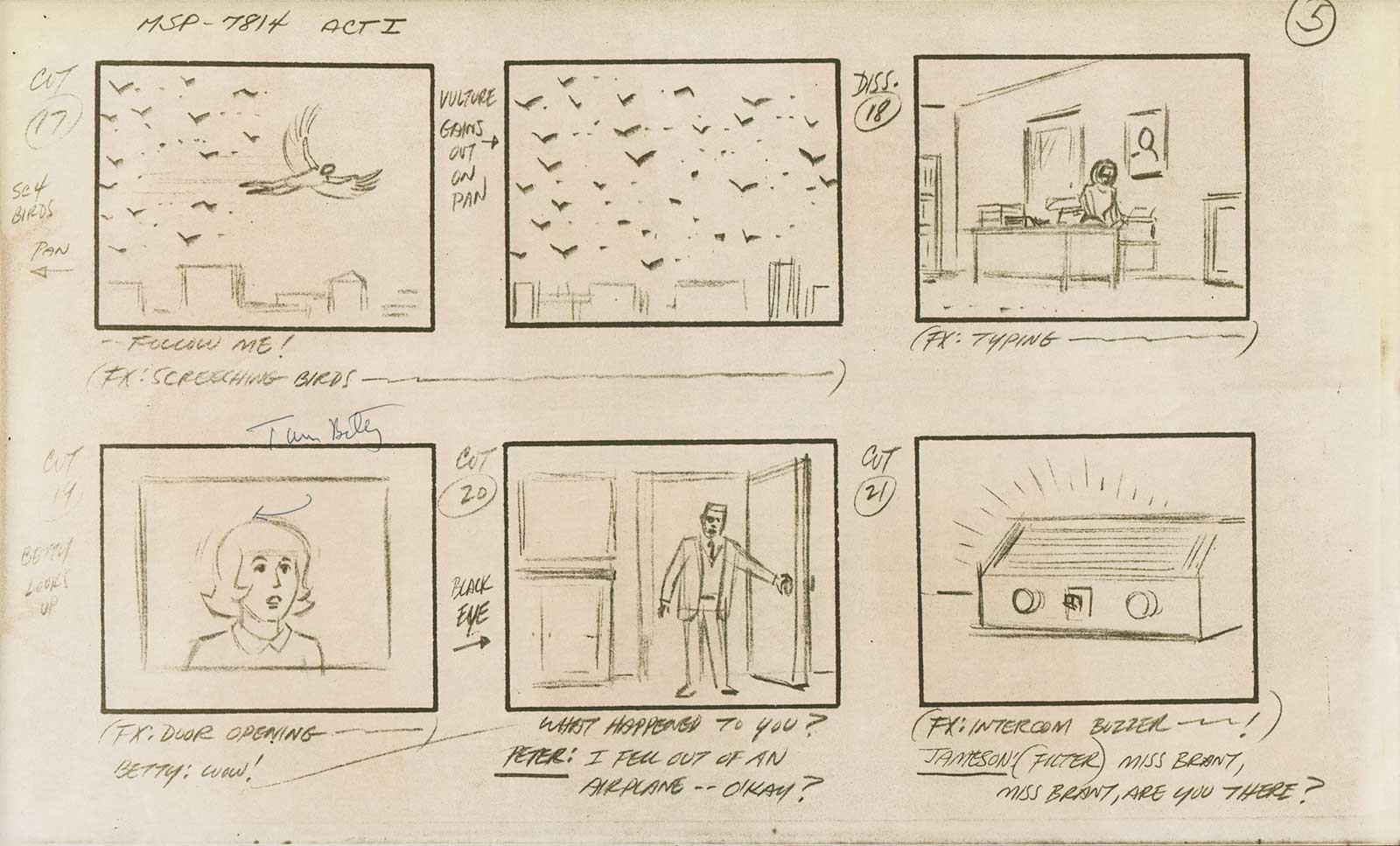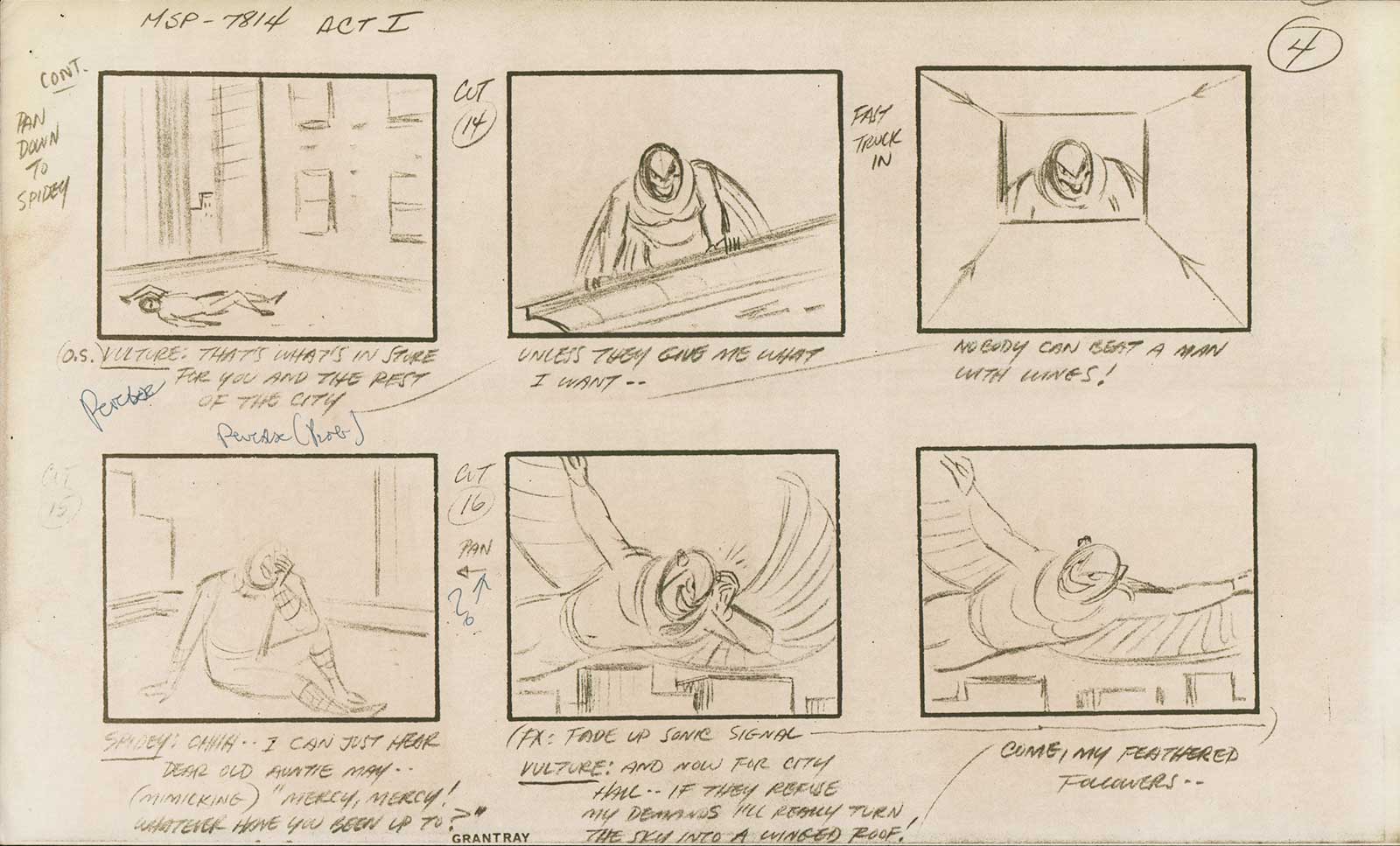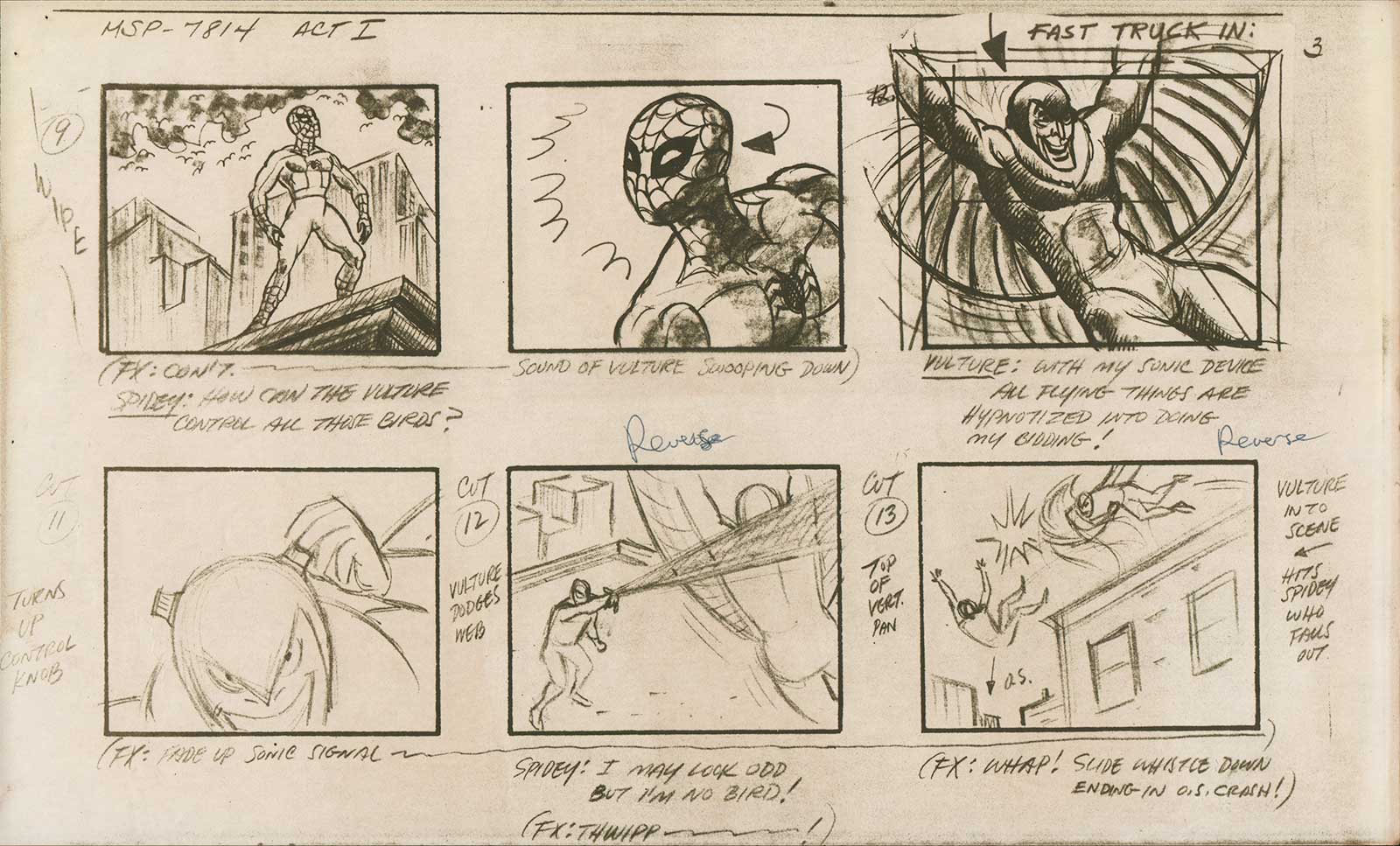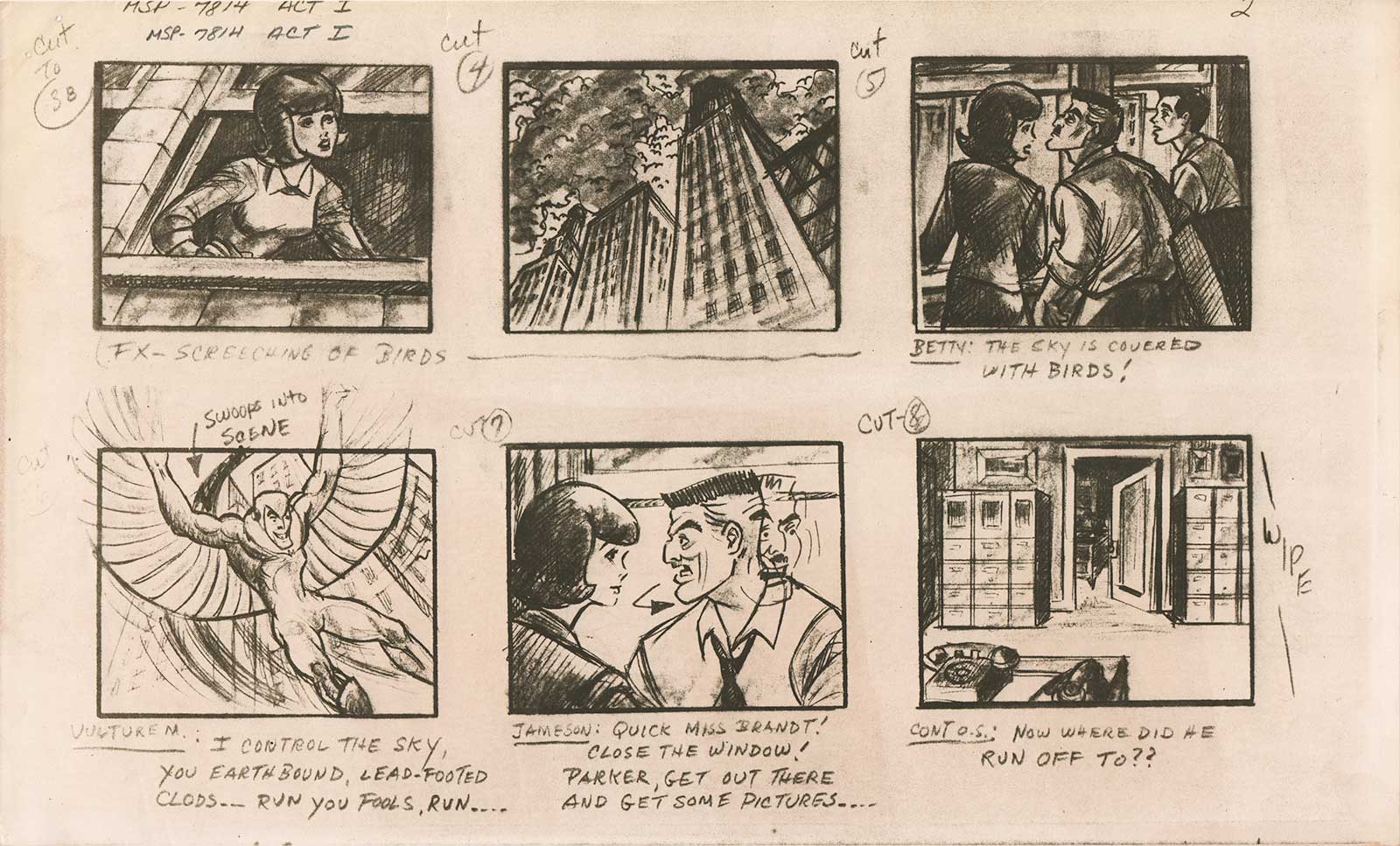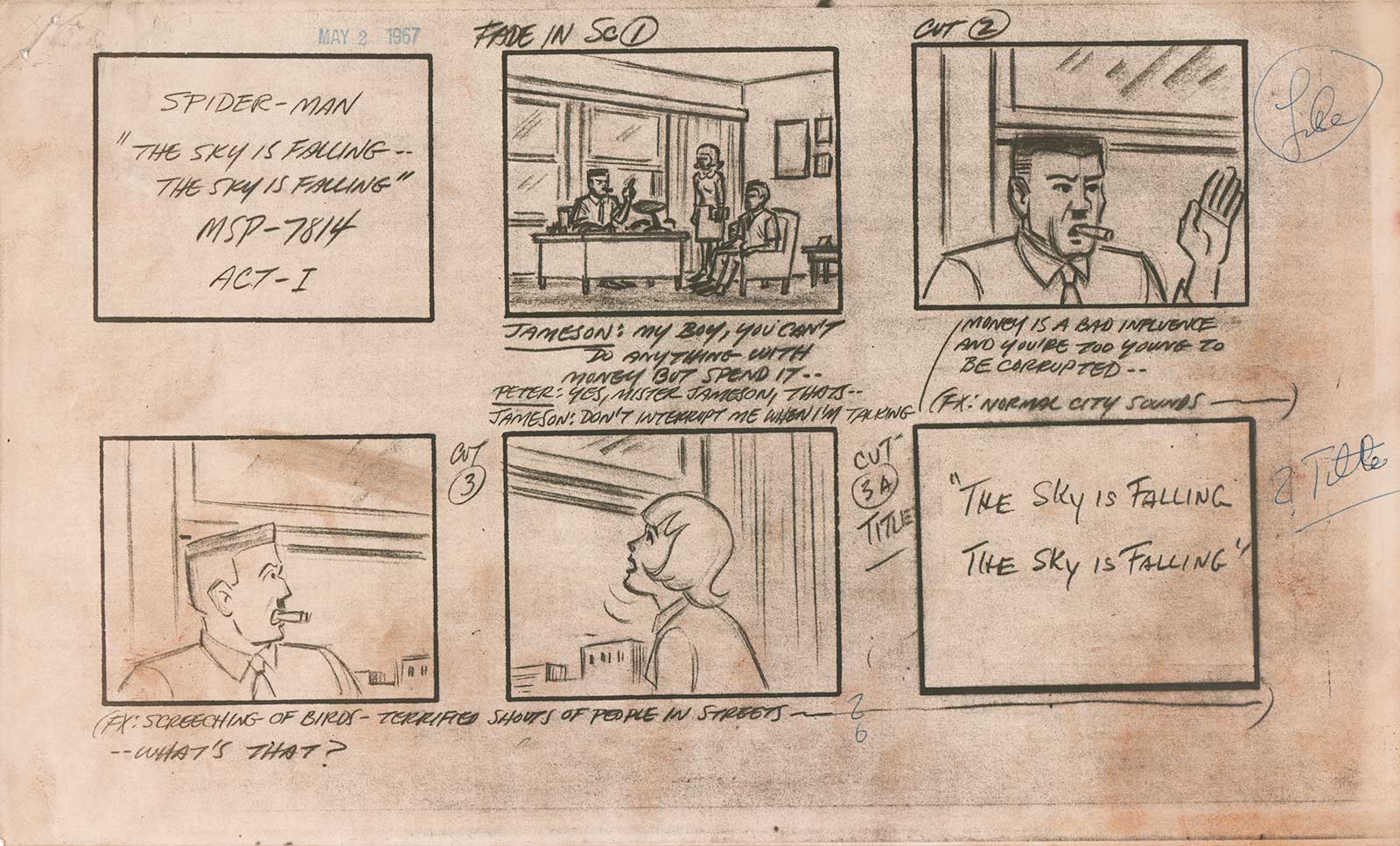 "Spider-Man" (1967)
Original Set of 19 Storyboards
Size: 8.5" x 14" inches (unframed)
Produced By: Grantray-Lawrence Animation
Original Airdate: September 30th, 1967
Worldwide Shipping (FedEx): $30 USD
Item Code: CC-00230
COMMENTS
Comic Mint, your best source for rare, kooky, and classic animation art, is pleased to offer SPIDER-MAN fans this RARE set of original photostats comprising of 19 storyboards from the first-ever animated television series of "Spider-Man" (1967).
These photostat storyboards feature the entire first act from the first season episode "The Sky is Falling" which is stamped and dated: May 2nd, 1967.
The storyboards were created at the Grantray-Lawrence Animation studio and were used during the production of this episode.
Storyboards are the first step in the animation process. The production team use them to determine exactly how they want that episode to look, and a massive creative effort is put into the storyboards. These pages detail shot by shot, the making of the episode, with full script annotations, as well as deleted scenes that never make it to the screen, and are an integral part of the production process. Each Storyboard measures 14" x 8.5" inches.
These pages are in very good condition.
Spider-Man is an animated television series in the superhero fiction genre. It was the original animated TV series based on the Spider-Man comic book series created by writer Stan Lee and designed by artist Steve Ditko, and was jointly produced in Canada (voice acting) and the United States (animation).
The first two seasons aired on the ABC television network, and the third was distributed in syndication. Grantray-Lawrence Animation produced the first season, and seasons two and three were produced by Krantz Films in New York City. The show starred the voice of Paul Soles as Peter Parker (Spider-Man). The series ran from September 9th, 1967, to June 14th, 1970.
Story Synopsis:
The Vulture uses a sonic device in his head mask to control an army of vultures. After the Vulture beats Spider-Man, he holds the city for a $2,000,000 ransom and J. Jonah Jameson blames Spider-Man. Spider-Man takes the ransom to the Vulture and uses this opportunity to sabotage the Vulture's device so the vultures attack him, then returns the ransom.
BUY NOW
To purchase this item using your credit card (Visa, Mastercard or American Express), click the "ADD TO CART" button below.